I used to be the girl that went around Home Depot asking all the employees where every single item on my list was. That store can be overwhelming! Then I stumbled across this website feature and it changed the game!!!
Which is why I provide links to everything you need for projects, this will help you shop SO MUCH EASIER!
There's actually 3 ways to easily shop homedepot and I will start with my favorites.
1. Online Search for In Store Products @ Your Store Location
First, make sure that you have selected the store you are shopping in.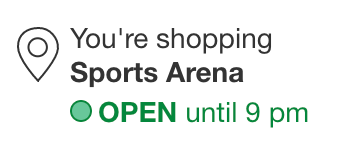 If your location is not correct- just click it, enter your zip, and select the correct store.
Then either using the search feature, or a link, get to the product page on thier website.
Depending on if you're on your desktop or phone the information will be somewhere below the picture like this:
This one feature gives us so much information! But the key 2 for me are aisle and bay! That will get you to exactly where you need to go!
In stock: this will tell you if the item is in stock, and how many. (I will say this isn't always accurate, which can be frustrating!)
Aisle: This tells you which aisle the product is in.
Bay: Each aisle, is broken up into multiple bays. Which really narrows down the location for you!
Text to Me: They will text you this information.
Share: Share with someone
Save to Favorites: Save the item to favorites and shop from your favorites list later
Print: If you're old school and want to print the information
2. Same Day Store Pickup
Talk about making your life even easier! You can add all of the items that you need to a pickup order and pickup same day! The only reason this isn't number 1 on my list, is becuase normally I am running to the store and need things right away.
Pickup does take a few hours as they have to actually go shop for you.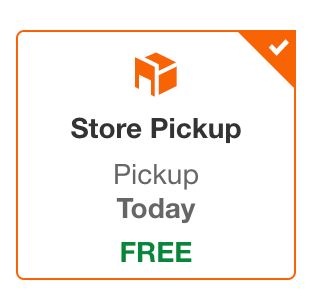 3. Delivered to Your Doorstep
Home Depot has really stepped up their shipping game to compete with Amazon! They even have some items as next day shipping!
So, if you're a planner, you can order everything from your list ahead of time and save yourself a trip all together.
Even better, shipping is free on orders greater than $45!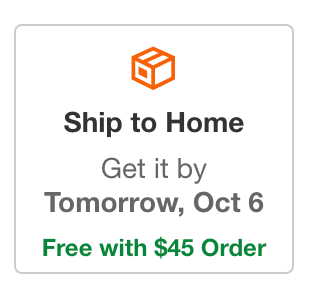 I mean, can they make it any easier for us?!
I hope you found these shopping tips helpful! Remember that I link everything in my blog posts so that you can shop the list even easier!