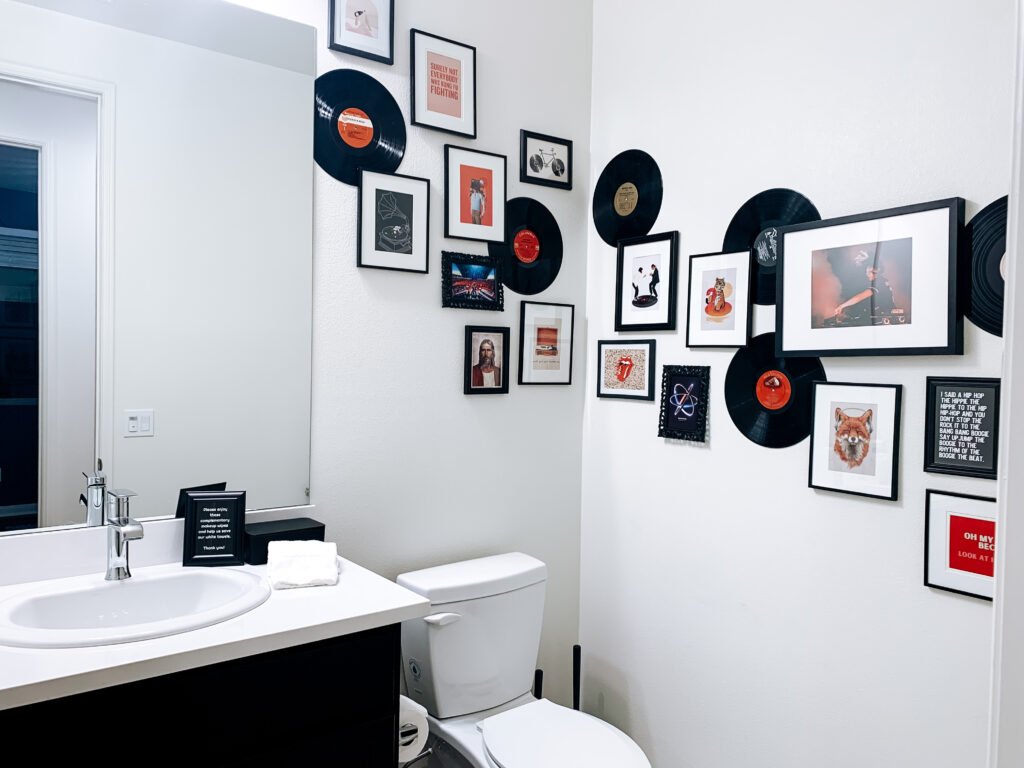 We were going to do wallpaper in this room, but honestly it seemed like a project. This was the last room I tackled and I wanted to bring in some sort of musical feature to go with the name of our house. I decided to do a flowing music frame wall with photos of Gryffin (the actual DJ) and other fun music photos.
While we were thrifting, I saw some records and the vision just hit me. This is one of my favorite rooms in the house by far.
I had already decided for the prints to be in the red family based on the large print of gryffin. So, I hit the local thrift store that had records for $1 and opened them all up to find record stickers that were in the same color family.
Then I tried out patterns on the ground, and when I found one I liked, I started nailing them all up!
I took a few out and moved them, which is an easy hole patch to fix!
Links are after photos.
Here are all of the links I could round up for everything we purchased:
*click the blue colored text and it will link you directly to the item
I linked all of the prints that I found online here.
The rest I hand created in Canva using my print hack.
DIY Projects From This Room:
*Links for these will be added as the DIY tutorials are being completed*
Musical Bathroom DIY
Canva Print Hack